Fiverr to develop your freelance income
The life of a freelancer is not linear, there are ups and downs. One month you're doing great, the next month you're doing your worst month of the year … But to avoid living in fear, you have to think outside the box and diversify your sources of income. Personally, I was interested in freelance platforms from the start. In addition, I quickly turned to training to diversify my sources of income. I first started by selling services on 5euros.com, then offering courses on Udemy and finally offering face-to-face courses. Since a few months I'm testing the Fiverr platform, a platform similar to 5euros.com. This is not surprising since the idea of 5euros.com comes from Fiverr. I will also reveal my results in total transparency.
How it works
Fiverr is the flagship platform of the "gig economy". The concept is very simple, the site is a catalog of micro-services. At the beginning, all the services had to start at 5$ but today it is possible to propose services starting above this amount.
The sellers, who are generally full-time freelancers or people who want to generate additional income, offer services in the form of packages. We usually have the basic service to which we can add options. This system is very practical because customers know exactly what they are buying, at what price and therefore ask fewer questions. This saves a lot of time. Fiverr still allows you to make "customized" proposals. It is quite possible to sell services for 2000€ on Fiverr.
Like any platform, there is a messaging system integrated to the site. Customers want to ask questions before placing an order. Fiverr is an international platform, so the main language is English. I started selling in May 2020 on Fiverr and I have worked with many countries: Italy, USA, Finland, Switzerland, Estonia, UAE, Canada, Vietnam, Senegal and Romania. At the beginning, English was an obstacle for me. But as you can see, there are not only native English speakers, so even with basic English we understand each other. Then, a translator like Deepl is enough to translate its services and converse 🙂
Know anyway that on Fiverr there is no dispute or mediation service, at least I have not seen it. The commission is 20% regardless of the amount of your orders, which is expensive.
I won't go into detail about the platform, I don't know it well enough yet but I personally love this simplicity in the commercial process.
Why sign up on Fiverr?
So why sign up on Fiverr when you are a freelancer? What made me decide to join? As I told you at the beginning of this article, I wanted to diversify my sources of income. Today, I have direct clients, some of them for one-shot missions because some services are only sold in one-shot and some of them monthly.
Unfortunately, you never know what can happen and everything can go very fast and that's why I decided to launch myself very quickly on freelance platforms. These platforms allow me to ensure a continuous flow of missions at correct prices, despite what some people say.
I have already explained the advantages of such platforms. Some freelancers will say that they can't offer their services on these platforms. Personally I do SEO and I see few SEOs registered on these platforms, yet I manage well, it is enough to propose specific tasks with high added value. Otherwise, it is quite possible to offer something else than your expertise.
If you are a freelancer and you want to be serene about your activity, I urge you to study these platforms. Train yourself to offer new services that will sell well on these platforms. For example, on my side I do SEO, it is my expertise. I also offer the production of small videos that I make with Lumen5. This service requires no video skills, I use a tool for less than 50€ per month and I sell the videos for about 80€ and most of all I like it 🙂
If you don't know how to get started on these platforms, I have a solution for you that I'll tell you about at the end of the article.
My results on this platform
I will update this article regularly to keep you informed of my progress. Currently I have only two services on Fiverr. I have completed 35 orders and earned 1324€. That makes an average basket of 37,80€. It's been 4 months since I started and that makes 331€ per month. It's already a very good additional income and I don't expect to earn thousands of euros tomorrow on Fiverr. You have to be patient and humble at the beginning.
Personally I was bluffed by these results. To be honest, Fiverr has been around for a long time and everyone knows this platform, the competition is tough and I thought I would be drowned. It's far from being the case.
Now, if you also want to start on Fiverr, I have something for you
You want to start on Fiverr to perpetuate your freelance activity or to make an additional income? Save time: I have a training for you!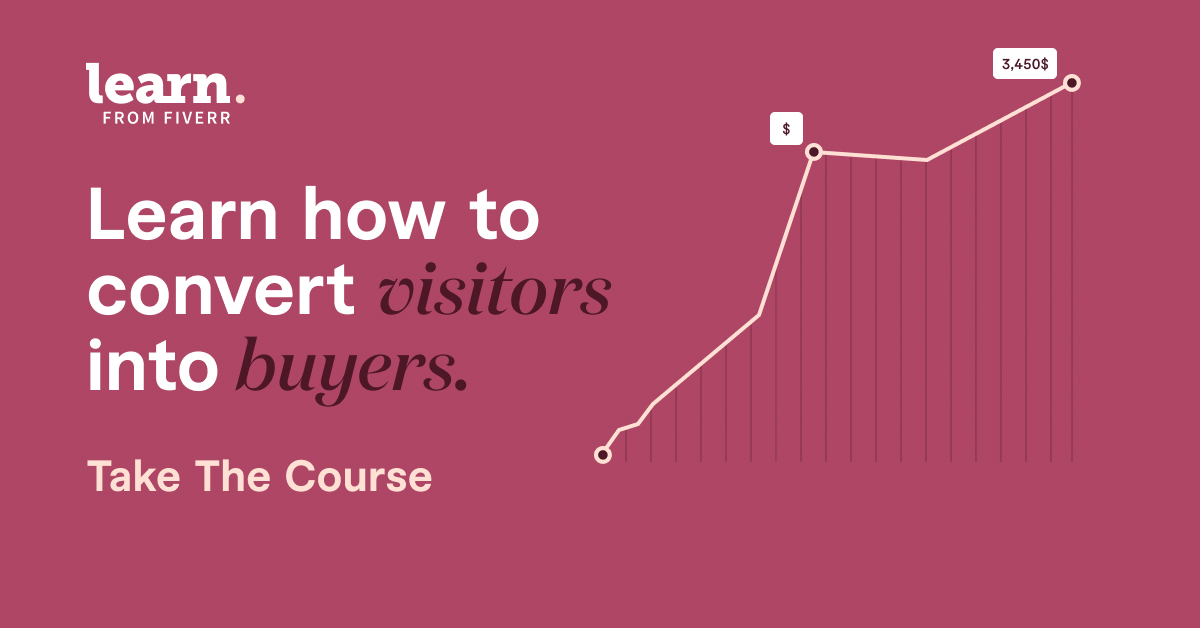 And you, did you launch yourself on Fiverr and what did you think about it? What do you think of my results? I can't wait to read your feedback!